Info for tourists
Italian Restaurant A due passi
since 2014 in Ogaki
Location
214-1 Futatsugi, Sunomata-cho,
Ogaki 503-0105 Gifu Prefecture, Japan
Opening hours
Closed on Wednesdays
and Thursday once a month
Lunch 11:30~14:30 (L.O.14:00)
Cafe' 14:30~17:00 (only Sat. and Sun.)
Dinner 18:00~22:00 (L.O.21:00)
Contact
Tel +81 0584 62 7887
http://a-due-passi-gifu.com/reservation
EN Dear guests, to find the timetable of the buses for Sunomata,
please click on the following links.
IT Gentili Signori che vengono da lontano con treno e autobus,
dai link qui sotto potete avere orari degli autobus che Vi portano all'area Sunomata.
Se avete problemi, non esitate a contattarci! Grazie mille!
*from JR Hozumi station... Meihan-Kintetsu Bus, "Anpachi-Hozumi" Line

安八穂積線.pdf (3.31MB)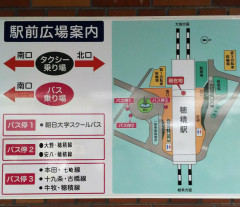 Exit from the ticket gate, turn left and walk around the bus rotary.
Please take the bus for Anpachi departing from the bus stop 2.
↓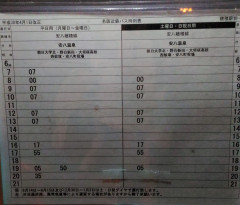 There is only one bus every hour. Please be careful!!
Please pick up a numbered ticket as you board and pay as you leave 300 yen.
↓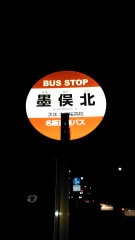 Get off at the Sunoma-north stop.
↓
Go straight in the same direction of the bus, cross the street at the crossing "Sunomata west" two times and go along the street untill you go past the "Limes" building.
After a large car park, turn left and you'll see our restaurant on your left.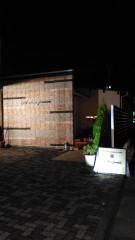 *from JR Gifu station..Gifu Bus, "Obusa-Sunomata" Line

おぶさ墨俣線.pdf (0.15MB)
*from JR Ogaki station.. Meihan-Kintetsu Bus, "Ghigaki" Line

岐垣線・平日往路.pdf (0.03MB) weekday timetable from Ogaki

岐垣線・平日復路.pdf (0.05MB) weekday timetable for Ogaki

岐垣線・土日祝往路.pdf (0.03MB) weekend timetable from Ogaki

岐垣線・土日祝復路.pdf (0.03MB) weekend timetable for Ogaki